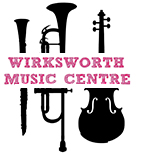 Privacy Policy
We hold data for each WMC Centre member and their parent/carer to facilitate the member's safe and enjoyable participation in one or more WMC ensembles
The data we hold and why
We hold the following personal data for each WMC member:
a. Parent/Carer – name, address, email address, telephone number, mobile number, Gift Aid status
b. Member – name, date of birth, school, instruments played, performance level, WMC ensembles played in, doctor, health/special needs requirements, permission for photography and permission to administer first aid, emergency contact details.
The parent/carer data is held
a. To allow the parent/carer to be contacted by text message, email or telephone with information about WMC and other musical opportunities.
b. To allow for collection of Gift Aid.
The members data is used
a. To generate registers for WMC ensembles.
b. To generate emergency contact detail lists/complete detail lists to ensure safety in venues with no WiFi.
c. To generate statistical information annually for Derby & Derbyshire Music Partnership.
To help in the collection of subscriptions/financial planning and Gift Aid collection, some data is extracted from AMS and held by the Treasurer in spreadsheets.
Archiving/removal of data
The data for each child is held by the system until the end of the school year in which he/she leaves WMC – this is to facilitate the collection of statistics for submission to Derby & Derbyshire Music Partnership.
The data for each parent/carer is removed permanently when their child/children have left WMC - their Gift Aid details are retained for up to 5 years in accordance with Gift Aid requirements by HRMC. If the parent/carer no longer wishes to receive emails they can ask to be unregistered from AMS, at which point their email address is changed to an administrator email address.
Security
Access to online data is restricted to a limited number of Trustees who administer the AMS system.
Access to spreadsheet data is limited to the Treasurer.
Access to paper lists is by a Trustee in emergencies only.
Lawful basis for processing
In accordance with GDPR Article6(1) the lawful basis for processing this data is legitimate interests, including sharing with Derby & Derbyshire Music Partnership, members' names, school, instrument/voice, date of birth and performance level, to comply with our regulatory funding obligations to the Department for Education/Arts Council England.
We do not share data with any other organisations.